Making the Most of our COVID Classroom Essentials
23 September, 2020
With COVID-19 now a firm feature of all of our daily lives, schools and education facilities across the world are looking for more comprehensive ways to ensure their classrooms are fully compliant with the latest government guidelines and are providing a safe environment for pupils and staff.
At Springfield, we provide all the essential cleaning supplies your school (or office) will need, so grab a coffee as we go through some key aspects of the full government guidance, and how our fantastic range of products can be best utilised.


Hygiene Screens
One of the core messages from the government advice and one that you can hardly miss, is social distancing. The basic premise is simple - keep people separated and the chance of transmitting the virus drastically reduces. But what about in the classroom, or areas where this just isn't an option?
Our Hygiene Screens provide the next best layer of protection. They can be easily positioned either on the floor, or on desks to separate two areas in a safe and practical method. Easily wiped down and hard wearing, these hygiene screens are a fantastic solution for smaller areas and are fully compliant with the latest regulations.


Hand Sanitisers
One of the key messages from the government is to wash your hands, and you may have seen the 'Hands. Face. Space' slogan launched by the government to remind us of this. Hand washing is one thing, but strategically placed sanitisers positioned at entry and exit points, toilets and anywhere that receives lots of foot traffic is a must for schools.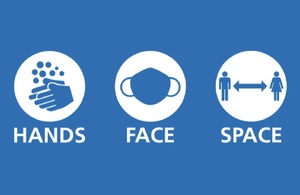 We offer an extensive range of hand sanitisers; from small 50ml bottles, to 5 litre refills that can be used to top up those smaller bottles, or for use in our vast array of dispensers.
The official government advice states that the Coronavirus is actually an easy virus to kill when on the skin. This can be achieved either with thorough handwashing or regular applications of hand sanitiser. The act of regular hand hygiene should be built into the school culture and there should always be a supply of sanitiser products available.

Room Sanitisers
This is probably our most exciting product. Not only perfect for schools, our Commercial Mist Fogger is ideal for offices, warehouses, shops, fuel stations and lots more. You can efficiently sanitise an entire room in minutes. With a lightweight design, running off a standard UK mains 240v household power supply, a room that would have otherwise taken hours to manually sanitise all work surfaces, can be 'fogged' in a matter of minutes.
Masks, Visors & PPE
A staple of our day-to-day lives, masks are now a requirement for everyone when visiting shops or public facilities, and schools are no exception.
We supply a wide range of masks for all applications, as well as protective clear safety face shields. The use of these types of masks and aprons are essential for special needs schools where social distancing simply isn't an option. These face shields provide a vital level of protection to keep pupils and staff safe at all times, but still allow staff to provide the same level of care as they would always do.

Dispensers
As with hand sanitisers, providing a solution for pupils and staff to quickly and safely sanitise their hands is now a basic requirement for schools to provide. Positioned at entrances, exits and 'pinch points', our extensive range of dispensers add another layer of protection and reassurance for pupils and staff alike. Available in wall-mountable, pedal activated or completely touchless units, we have a dispenser that will suit all requirements.

Wipes & Other Cleaning Products
Similarly to hand washing, the government's message around cleaning our hands more regularly is clear. However, for pupils with complex needs, or even smaller children, this isn't always recommended. With certain sanitisers there are issues around the ingestion, which is where skin friendly cleaning wipes can be used as an alternative.
Our fully biodegradable, alcohol free and antibacterial wipes provide a fantastic solution for instances where you cannot safely apply a traditional hand sanitiser.
---
We're here to help
We understand first hand just how complicated and overwhelming the requirements for ensuring you have all the right cleaning equipment can be. No matter your query, we are here to help and offer advice on all your sanitising needs. We also understand the need for getting these supplies quickly, which is why we offer next day delivery nationwide on the majority of our products.
Please get in touch on 0117 972 9320 and we will happily provide you with our help.